Welcome
Our world faces several existential threats whose roots lie in environmental and social injustice. The Yale Center for Environmental Justice (YCEJ) works with partners across Yale and in communities around the world to remedy the key drivers of injustice while co-creating generative solutions for a more just and sustainable world. 
Dr. Michel Gelobter Joins YCEJ as Inaugural Executive Director!
The Yale Center for Environmental Justice (YCEJ) is excited today to announce the appointment of Dr. Michel Gelobter as its inaugural Executive Director.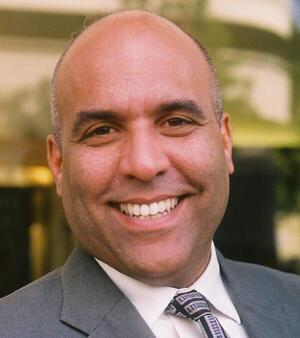 A lifelong environmental advocate, policy analyst, and entrepreneur, Dr. Gelobter has decades of noteworthy achievement in the private, public, government and non-profit sectors. Renowned for his innovative leadership in the climate change, energy, and social justice fields, he was most recently the CEO of Cooler, Inc., and Managing Director of Reflective Earth, a non-profit focused on using albedo to mitigate and to adapt to climate change. He authored Lean Startups for Social Change: The Revolutionary Path to Big Impact in 2016.  
Dr. Gelobter earned his MS & Ph.D. at UC Berkeley's Energy & Resources Group. His dissertation broke new ground as the first in the field of environmental justice. Subsequently, he founded a number of organizations focused on climate justice, oceans and natural resource protection, as well as power building for marginalized communities across the U.S. Shortly after earning his Ph.D., Dr. Gelobter served as the initial Director of Columbia University's Program on Environmental Policy in its School of International and Public Affairs.  Gelobter's government service has included stints as a Congressional Black Caucus Fellow, as staff with the U.S. House of Representatives Energy and Commerce Committee, as Director of Environmental Quality for the City of New York, and as Senior Advisor to the Administrator of the US E.P.A. 
In 2006, Gelobter helped originate and design the world's first, economy-wide climate legislation (California's AB32) and subsequently founded the first consumer-facing climate software company. Dr. Gelobter comes to Yale from the San Francisco Bay Area, where he presently serves as a Board member of CERES, New Energy Nexus, and as co-chair of the Green Leadership Trust.  He is a senior advisor at Google X, an avid backpacker, and, most importantly, the (very proud) father of Marco, Nathan, and Troy. 
The Yale Center for Environmental Justice is jointly sponsored by Yale Law School, the Yale School for the Environment, and the Yale Center for the Study of Race, Indigeneity, and Transnational Migration. The Center builds and mobilizes institutional capacity to work for positive change alongside frontline communities. It catalyzes interdisciplinary and intersectional research, teaching, practice and partnerships in environmental and climate justice. The Center promotes a definition of environmental justice that recognizes lived experiences of EJ communities and works to transform systemic inequities that threaten our shared environment.  The Center evolves and grows its program with the help of an Advisory Council composed of key leaders in academia, policy, philanthropy, and advocacy. 
Founded in 2021 by Professor Gerald Torres, YCEJ is entering a new phase of growth and impact based on its history of generating engaged research and experiential learning, addressing process failures that hamper environmental decision-making, advancing environmental justice in the specific legal and policy contexts faced by indigenous environmental groups, and accelerating just transitions in energy and food systems. YCEJ has expanded on the foundations laid by the Environmental Justice and Health Initiative resulting from Dean Ingrid (Indy) Burke's strategic plan in 2017. 
Dr. Robert D. Bullard, Distinguished Professor of Urban Planning and Environmental Policy and Director of the Bullard Center for Environmental and Climate Justice at Texas Southern University said: "I've collaborated with Michel on and off for decades. Yale's good judgment in hiring him is good luck for the field of environmental justice." Tom Goldtooth, Executive Director of the Indigenous Environmental Network said: "Michel networked with IEN from its earliest days of the EJ movement. Michel will bring the songs and poetry Yale needs to make a difference." And Dr. Beverly Wright, CEO of the Deep South Center for Environmental Justice indicated her delight: "Michel has been a steadfast partner to communities bearing the burden of environmental injustice in the South and around the world."  
Mansour Sow, lead faculty in Senegal's Inter-University Program in Energy Efficiency and Renewable Energies, added: "Michel's appointment at Yale will expand the reach of the critical work we've done together to try to head off extreme heat and climate events."  
In a recent interview, Dr. Gelobter discussed what attracted him to YCEJ: "Communities on the frontlines of injustice, climate, environmental, or otherwise are deeply innovative and powerful.  What excites me about joining the Center is the opportunity to work with these communities and with Yale's students and faculty to generate surprises of the best kind – the kind that wake us to the joy of the world we inhabit and the possibility of deep change within and beyond the Yale community." 
Events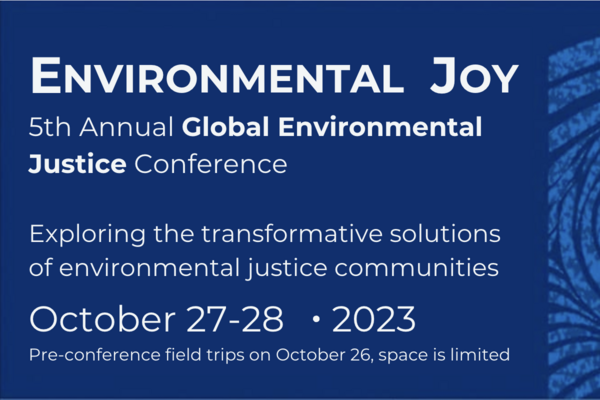 Event sponsored by the Yale Center for Environmental Justice
October 27, 2023 to October 28, 2023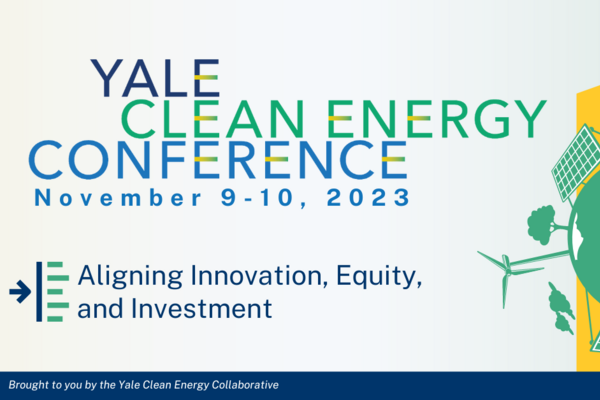 Event sponsored by Yale Clean Energy Collaborative
November 9, 2023 to November 10, 2023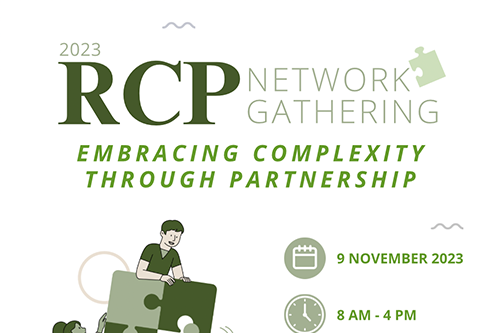 News
Featured Videos
Yale Global Environmental Justice Conference 2022